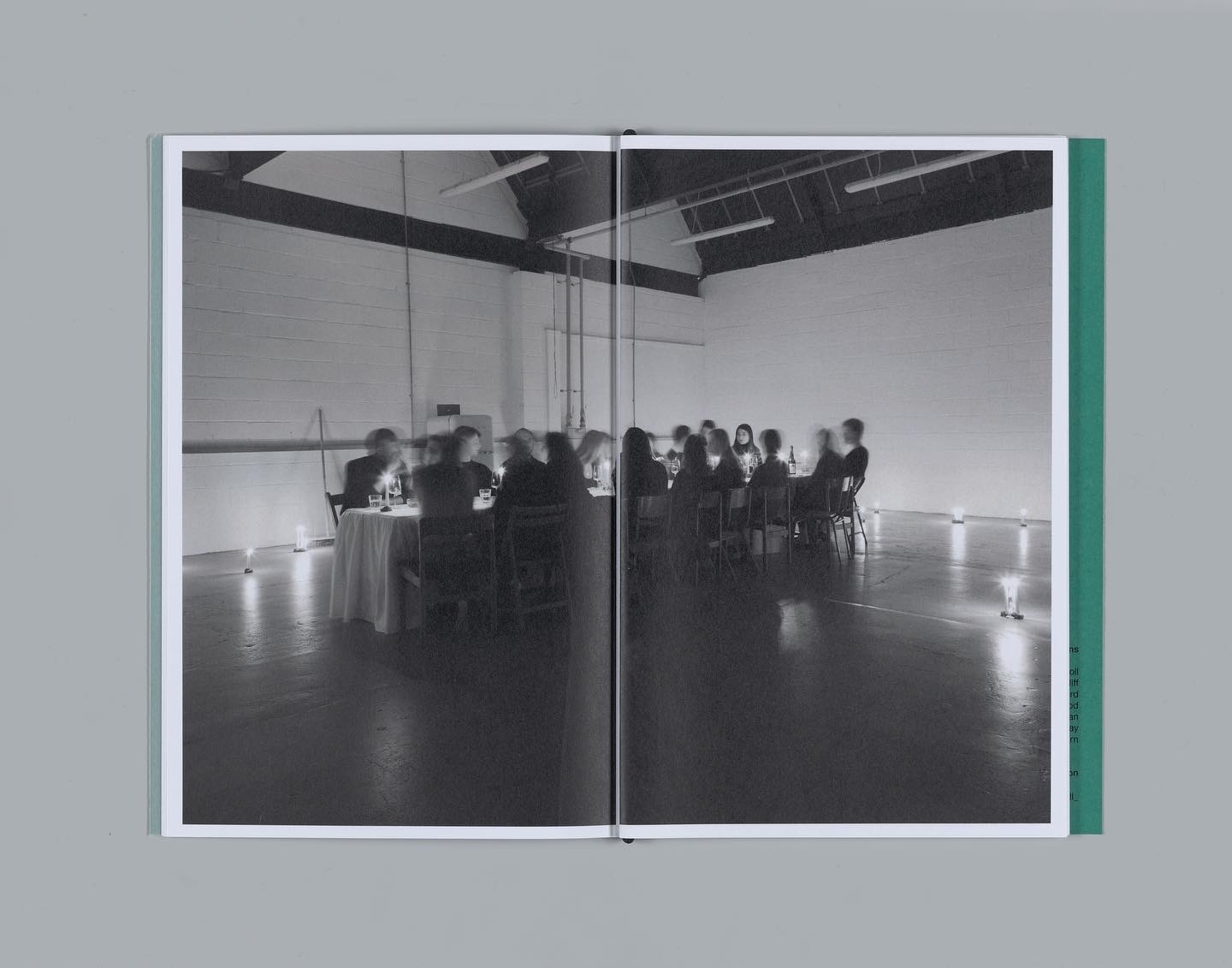 Out of Hand presents a curated selection of photographs by Josh Croll which act as a visual recording of our experimental dinner held on 04/12/21. The photographs of dishes and happenings are accompanied by a short text written by Holly Pollard.

Limited edition of 35 copies. £15 each. Undersize A5, bound with elastic. Printed in Glasgow, with cover printing and assembly in London. 3 paper stocks.

Made in collaboration with Josh Croll.